Welcome!
Whether you are brand new to the church thing or you've been around church for a while; we want to say welcome! Our goal at First Baptist Church Taylorsville is to create environments and experiences where you can encounter God in the midst of your life. When you come to FBC on a weekend, our aim is that you would be inspired by the music, encouraged by the message, welcomed by our amazing community of people & be reminded that God's grace is here!
Kids Choir: 6:00 PM
Bible Studies for all Ages: 7:00 PM
T H E C H U R C H
First Baptist Taylorsville has a rich and long history of being a community of people who love God, love their community, and desire to be a church with an outward focus where all are welcomed. Beginning in 1828, FBC is indebted to God's faithfulness in sustaining it for over 190 years! On July 5, 1828 shortly after Taylorsville became an incorporated town, Brothers William Stout, Francis Davis, and John Holand, with 15 members met and constituted as an official church. Since that time the Lord has used FBC Taylorsville to reach the Spencer County community and beyond. Now with renewed vigor, FBC looks forward to the next decades of ministry and longs to impact our community and beyond for the glory of Christ.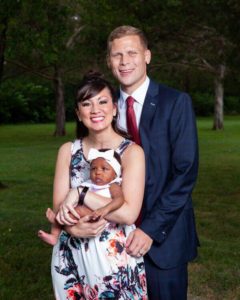 Chance McConnell
Pastor Chance and his family moved to Taylorsville in 2018. Originally from Princeton, Kentucky, Chance has served churches in both Kentucky and Tennessee prior to coming to FBC Taylorsville. Chance is a graduate of Campbellsville University and The Southern Baptist Theological Seminary in Louisville, Ky. He is married to Brittany and they have one daughter, Layli.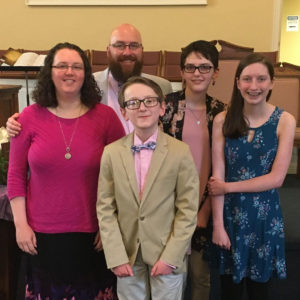 Minister of Music and Youth
Pastor Carl joined the FBC staff in 2016 after serving churches in Alabama, Arkansas, and Florida. Originally from Fredrick, Maryland, Carl served in the US Airforce after high school and went on to earn his degree the Baptist College of Florida in Graceville, Fl. Carl and his wife Jennifer have three children, Hannah, Heidi, and Jeremy.