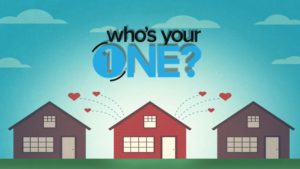 Do you know someone who doesn't have a personal relationship with Jesus? Do you know someone who doesn't attend church regularly? We all know someone who fits in these categories. It is our privilege as followers of Christ to share the good news of Jesus with everyone. The first step to sharing the good news is prayer. Praying for the lost. Who's Your One will help us be obedient to God's plan for His church. Join us through the month of August as we are challenged to identify one person in our circle of influence who needs Jesus and begin intentionally praying for them and for future conversations where we can share the love of Jesus with them. It is our prayer Who's Your One will become the lifestyle of FBC Taylorsville as we seek to Love God, Grow in the Word, Commit to One Another, and Go into the World sharing the Gospel of Jesus!
We are a church that

believes

in Jesus &

loves

God and people
We are a church that believes in Jesus, a church that loves God and people.
Overwhelmed by the gift of
salvation we have found in Jesus, we have a heart for authentic worship,
are passionate about the local
church, and are on mission to see God's kingdom established across the earth.
We are a church that
believes in Jesus, a church that loves God and people.
A more specific outline of our vision, theological beliefs and convictions can be found here:
Love

God and

Love

Each Other
Love is the driving force of everything we do at First Baptist Church. It starts with Gods love for us shown through the sacrifice he paid for our sins through Jesus life, death and resurrection. God's love for us drives us to love him. In turn we then follow God's example and strive to love all those we come in contact with by loving them with the love of Christ.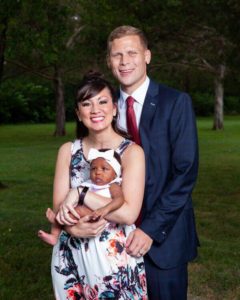 Chance McConnell
Pastor Chance and his family moved to Taylorsville in 2018. Originally from Princeton, Kentucky, Chance has served churches in both Kentucky and Tennessee prior to coming to FBC Taylorsville. Chance is a graduate of Campbellsville University and The Southern Baptist Theological Seminary in Louisville, Ky. He is married to Brittany and they have one daughter, Layli.
Pastor Carl joined the FBC staff in 2016 after serving churches in Alabama, Arkansas, and Florida. Originally from Fredrick, Maryland, Carl served in the US Airforce after high school and went on to earn his degree the Baptist College of Florida in Graceville, Fl. Carl and his wife Jennifer have three children, Hannah, Heidi, and Jeremy.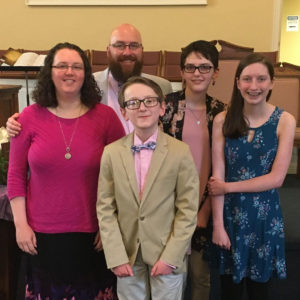 Carl Newman
Minister of Music and Youth
C O N T A C T F O R M
Send us a Message
Contact Info
Address: 115 W Main St.
Taylorsville KY. 40071