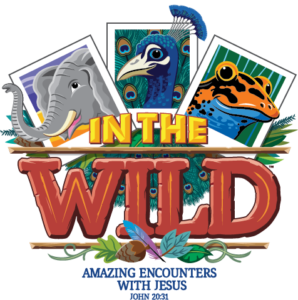 Vacation Bible School June 3-7
Bring your 2 year olds-6th graders to learn about Jesus love for them!
We begin each morning at 9AM with a Worship Rally and then move to classes for each age group. We will have a great time learning more about Jesus, singing songs, playing games, making crafts and enjoying great snacks! VBS will let out each day Noon. Then Friday night we will celebrate the week with Family Night! There will be inflatables, snacks and an opportunity to see everything your kiddos have learned through the week! Don't miss Vacation Bible School!
Download and print the registration form here and bring it the first day of VBS!
We are a church that

believes

in Jesus &

loves

God and people
We are a church that believes in Jesus, a church that loves God and people.
Overwhelmed by the gift of
salvation we have found in Jesus, we have a heart for authentic worship,
are passionate about the local
church, and are on mission to see God's kingdom established across the earth.
We are a church that
believes in Jesus, a church that loves God and people.
A more specific outline of our vision, theological beliefs and convictions can be found here:
Love

God and

Love

Each Other
Love is the driving force of everything we do at First Baptist Church. It starts with Gods love for us shown through the sacrifice he paid for our sins through Jesus life, death and resurrection. God's love for us drives us to love him. In turn we then follow God's example and strive to love all those we come in contact with by loving them with the love of Christ.
W H A T ' S N E W
"The gospel of Jesus Christ is the greatest news ever proclaimed to humanitarian's. Yet many believers have a limited grasp of the power of the gospel. Once saved, they don't avail themselves of all the gospel offers for Christian living.
This Bible study makes explicit the multifaceted truths of the gospel. Matt Chandler Cleary defines the saving power of the gospel and then articulates what the gospel does for believers after salvation. He challenges you to embrace and rely on the gospel to grow in Christlikeness, to persevere in your faith, to serve others in the power of Christ, and to celebrate your eternal redemption."
Join us in a small group study through this new study by Matt Chandler on Sunday mornings at 9:45 in the Education Annex.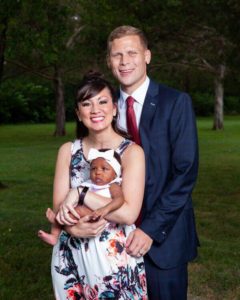 Chance McConnell
Pastor Chance and his family moved to Taylorsville in 2018. Originally from Princeton, Kentucky, Chance has served churches in both Kentucky and Tennessee prior to coming to FBC Taylorsville. Chance is a graduate of Campbellsville University and The Southern Baptist Theological Seminary in Louisville, Ky. He is married to Brittany and they have one daughter, Layli.
Pastor Carl joined the FBC staff in 2016 after serving churches in Alabama, Arkansas, and Florida. Originally from Fredrick, Maryland, Carl served in the US Airforce after high school and went on to earn his degree the Baptist College of Florida in Graceville, Fl. Carl and his wife Jennifer have three children, Hannah, Heidi, and Jeremy.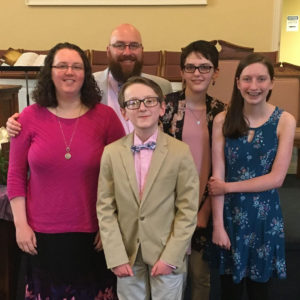 Carl Newman
Minister of Music and Youth
C O N T A C T F O R M
Send us a Message
Contact Info
Address: 115 W Main St.
Taylorsville KY. 40071